R.O. & Soft Water Systems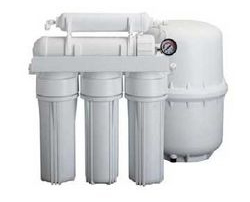 If you're trying to find a professional commercial or industrial plumbing company to take care of R.O. & soft water systems services in your business, office or industrial plant, trust KVA as one of the best quality local commercial businesses in Los Angeles. KVA's skilled and helpful commercial experts take all the worry and guess work out of deciding on a top of the line service. We get the job done right, every time.

R.O. & soft water systems generally exist in larger commercial or industrial facilities. Trust KVA for replacement, repair, service and preventative maintenance with any sophisticated water systems or equipment, no matter how tough the job.
Commercial Plumbing Businesses in Los Angeles
KVA delivers some of the best services to businesses all throughout Los Angeles. With KVA, our team members are always dependable and up to the quality standards of some of the best. KVA offers quality commercial, restaurant or industrial services that will help save your company from expensive fixes down the road if you take preventative measures now.
Tips from KVA
Showers, Tubs and Sinks: You can thoroughly clean bothersome buildup from mineral deposits using vinegar. Soak faucets or showerheads to unclog spouts.

Kitchen: Ice cubes and citrus rinds can be a great natural method of cleaning your garbage disposal. Soap helps as well.

Laundry Room: Try to only run the washing machine and dryer if you have full loads. This will save you lots of water and energy-especially in more mature models of washer/dryers.

Outside: Be certain your window wells are clear and free of debris.

Basement or Laundry Room: Do you know you can put in a flood alarm in laundry rooms or basements where leaks might be undetected? This could help reduce water damage in case of a leak.