Clean Out Drains and Use Preventative Measures to Keep Them Clea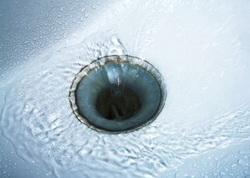 Trying to find drain care programs services in Los Angeles or nearby locations? KVA Plumbing provides drain care programs expert services that compete with any of the best commercial plumbing companies around the greater Los Angeles area at aggressive rates.

Drain care programs commonly entail either regular un-clogging for largely used drains, or treating large buildings with chemicals and drain cleaners that can help save you costly repairs down the road. KVA can handle commercial and industrial plumbing in just about any sized facility.
Los Angeles Area Commercial Plumbing Service
KVA Plumbing provides professional industrial plumbing services to pretty much every town in the greater Los Angeles area. KVA offers a full line of commercial plumbing services to help companies or restaurants lower plumbing bills. These include preventative measures that can help your building steer clear of expensive fixes in the future.

Do not get hosed by dishonest plumbing businesses! Call up KVA plumbing today for any of your emergency, basic upkeep, appliance installation or long-term plumbing needs!
Tips from your Plumbing Company
Pipes: Think about fitting shock absorbers around your water pipes if you can hear rattling when water gets turned on and off throughout the house.

Kitchen: Ice cubes and citrus rinds can be a great natural method of cleaning your garbage disposal. It helps to run soapy hot water occasionally as well.

Septic Tanks: You'll definitely want a plumbing contractor or certified professional to check out your septic tank from time to time-trust us.

Basements: Basements are the coolest rooms in your own home, presuming you're fortunate enough to have one. Keep the plumbing nice and do not take them for granted.

Kitchens and Bathroom: Ensure you are protecting against hair and soap buildup with strainers or filter baskets constantly in place over your drains. This can assist in keeping your drains clog-free.

Kitchen Area: Make sure there's no water leaking under the faucet when the sink is running. It should under no circumstances be wet. Water beneath the sink is generally a sign of a leak and you may require help from a plumber.
Plumbing tips To Save Some Costs on Utility Bills
Don't use harsh detergents or chemicals in your septic tank. This can disrupt the natural bacteria in your system.
Do you know how many gallons of water get run for each faucet that has a tiny leak of 1 drip every second? 240 a month! Deal with those dripping faucets!
You can purchase small water timers that can be put on your outside faucets. These are ideal for reducing the chance of letting water run for activities like watering the yard or filling your pool.
Don't set your water heater temperature over 120 degrees. You are not going to desire the excessive high temperature and might actually be wasting a lot of energy in so doing.
Toilet Humor
When pipes or hoses are attached with fittings, it's called inserting the male end into the female end, or "mating."